In the quest to create more pedestrian-friendly cities in the Philippines, we first need to understand what a walkable city is.
A walkable city is an area that has been designed for the benefit of pedestrians. This may be accomplished by making wider walkways, creating small business areas where an individual's necessities can be met, and veering away from car-centric designs.
Some cities in the Philippines are transforming parts of their localities to become more walkable. Here are some of the cities that are leading the change:
Marikina
Located on the eastern border of Metro Manila, Marikina is a city that boasts wide sidewalks that are shaded by trees. There are also numerous parks located around the city, ready to encourage Marikina residents to walk and enjoy nature.
While the hilly topography of Marikina may increase the time it takes pedestrians to reach their destination, organized bike lanes are available for those who would like to take an alternative vehicle to get to their destination.
As one of the first cities in the Philippines that has implemented organized bike lanes, it's clear that Marikina is prioritizing a pedestrian-friendly city that veers away from cars.
Pasig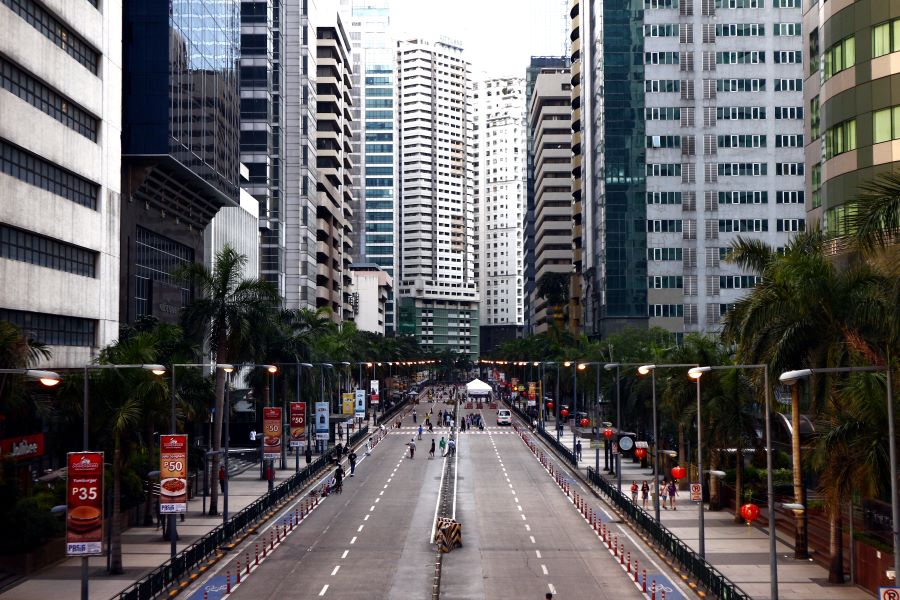 If you find yourself in the city of Pasig on a Sunday, you'll find that some streets are closed during certain hours of the day. As of now, there are a total of eight People's Streets where pedestrians and bikers can use the roads without fear of traffic accidents.
Aside from this, Pasig's government aims to create an elevated walkway that will allow commuters to walk from Opal Street, Ortigas to the Ortigas MRT station. Plans have also been made to remove the central island located on Emerald Avenue to widen the sidewalks.
Makati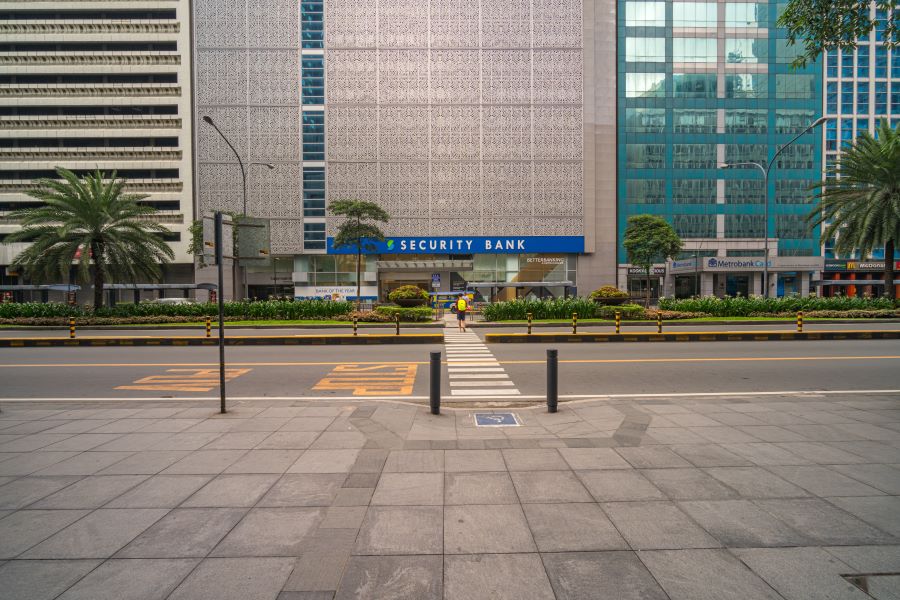 Makati is one of Metro Manila's prominent business districts and is dubbed as one of the Philippines' most walkable cities. The number of towering buildings is home to multinational corporations. Every day, Makati welcomes thousands of pedestrians en route to their jobs.
The walkable nature of Makati is made apparent by its wide pedestrian walkways, underpasses, and overpasses – that are equipped with escalators, and urban patios.
Urban patios were designed by Architect Paulo Alcazaren to improve the quality of life for those in Makati. This redesign has reduced the risk of traffic-related accidents and beautified the city of Makati.
Iloilo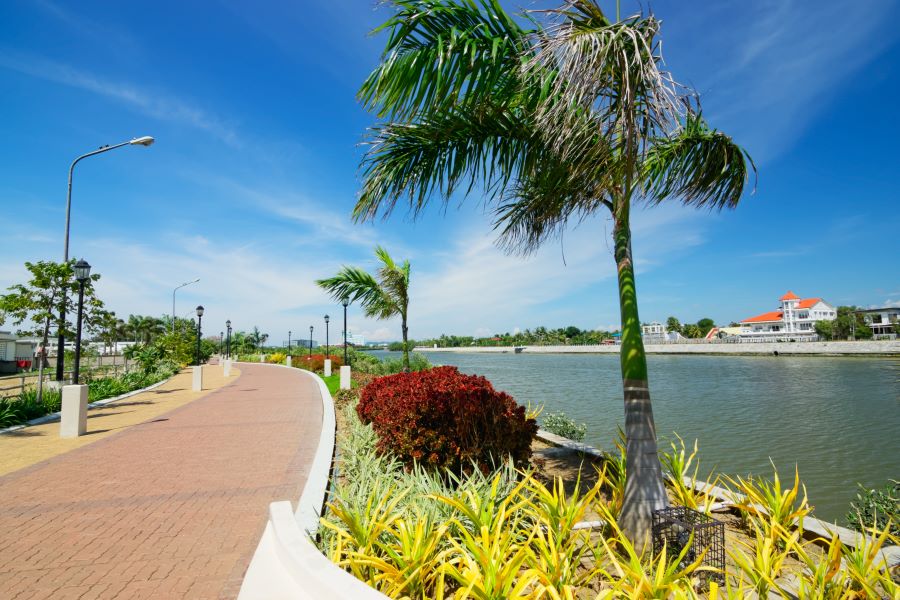 Iloilo's Esplanade has sparked conversations about how it's possible to develop a city alongside the environment, how to make a city more bike-friendly, and how bringing residents closer to nature can stimulate economic growth.
Esplanade gives pedestrians and cyclists a shaded area where they can enjoy nature and get to their destination faster. To accomplish this, the river alongside this park was cleaned and informal settlers were relocated and given an alternative livelihood.
Vigan
A UNESCO World Heritage City, Vigan has turned parts of its historic city to be carless. Calle Crisologo may be the first street shut off to cars, but it won't be the last as Governor Reyes Street – the street parallel to Calle Crisologo, will also be turned into a pedestrian street.
Governor Reyes Street will be outfitted with a cobblestone street for the benefit of both tourists and residents. This idea was pitched by private citizens who wanted to reside in a carless street.
Naga
Naga has launched its urban renewal project in partnership with an urban planning group for its Central Business District 1. This redesign for a more walkable city aims to help around 50,000 residents who reside within 10 minutes from the area.
The creation of walkable sidewalks and dedicated bike lanes is also a step towards making Naga's historical destinations walkable, highlighting Naga's architecture, and encouraging a more active lifestyle amongst residents and tourists.
Onwards to a More Walkable Philippines
While the Philippines still has a long way to go before becoming more pedestrian-friendly, it's clear that cities are taking notes from the good practices of one another and adapting them to their locality.
LGUs need to employ good design and procure high-quality materials to ensure long-lasting pavements. Rua Seguridad has bitumen for sale for your road construction and maintenance needs.
Contact us today to place an order for your road project.