Designed for easy & efficient application, our pre-formed thermoplastic paint answers our clients need to finish projects quickly without compromising on quality.
RUA Preformed Road Paint — Easy to Install, Durable, Fast Application, Customizable
RUA Preformed Road Paint make it easier than ever to improve traffic flow and safety. Designed for easy and efficient installation, these bright, flexible, durable thermoplastic markings and symbols are ideal for communicating traffic flow, speed limits, bike lanes, crosswalks, and more.
Preformed Thermoplastic Road Paint Applications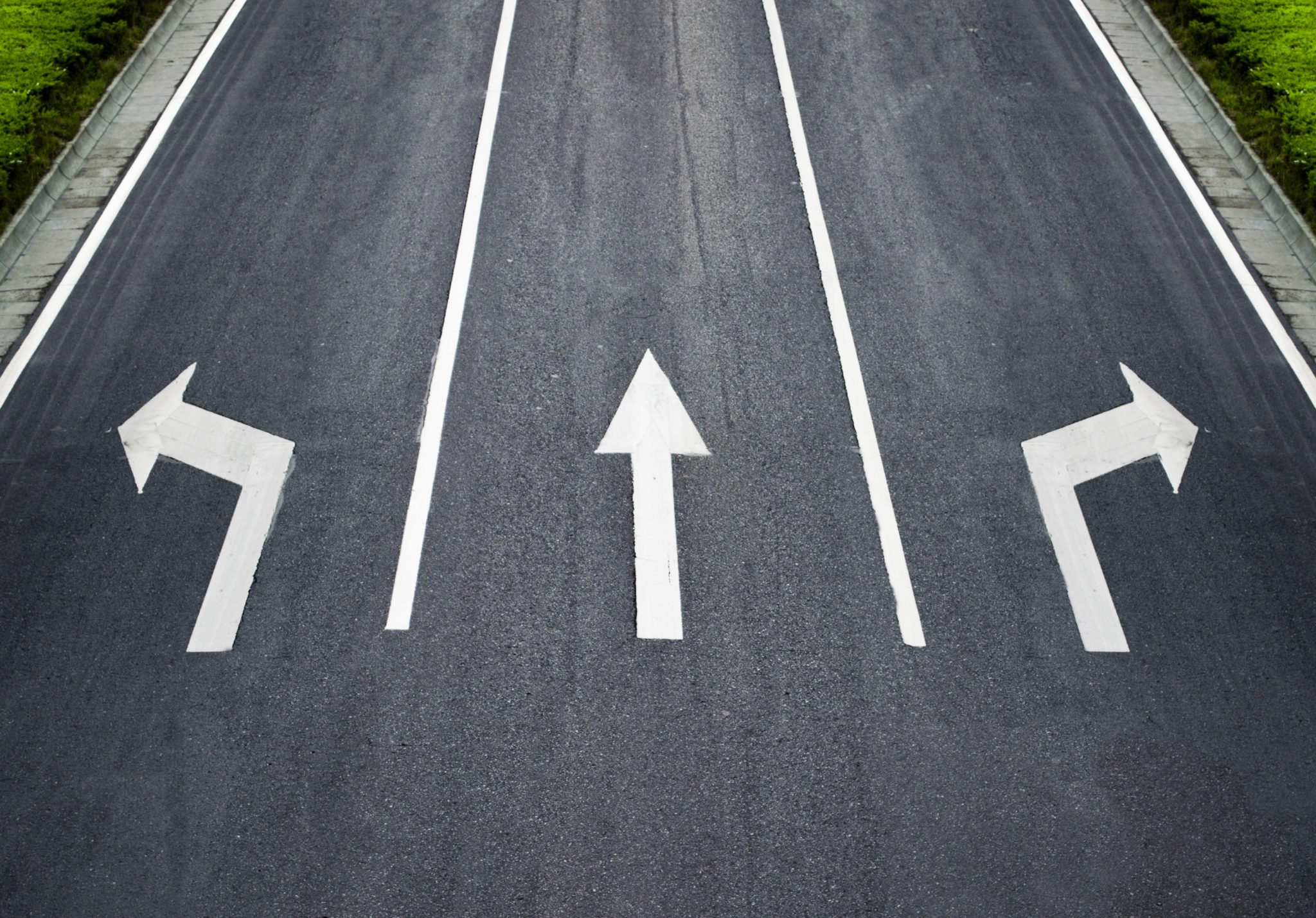 Install durable, highly visible arrow markings to make sure drivers understand the direction of traffic and can easily identify turn lanes. We offer directional arrows in a range of shapes and sizes.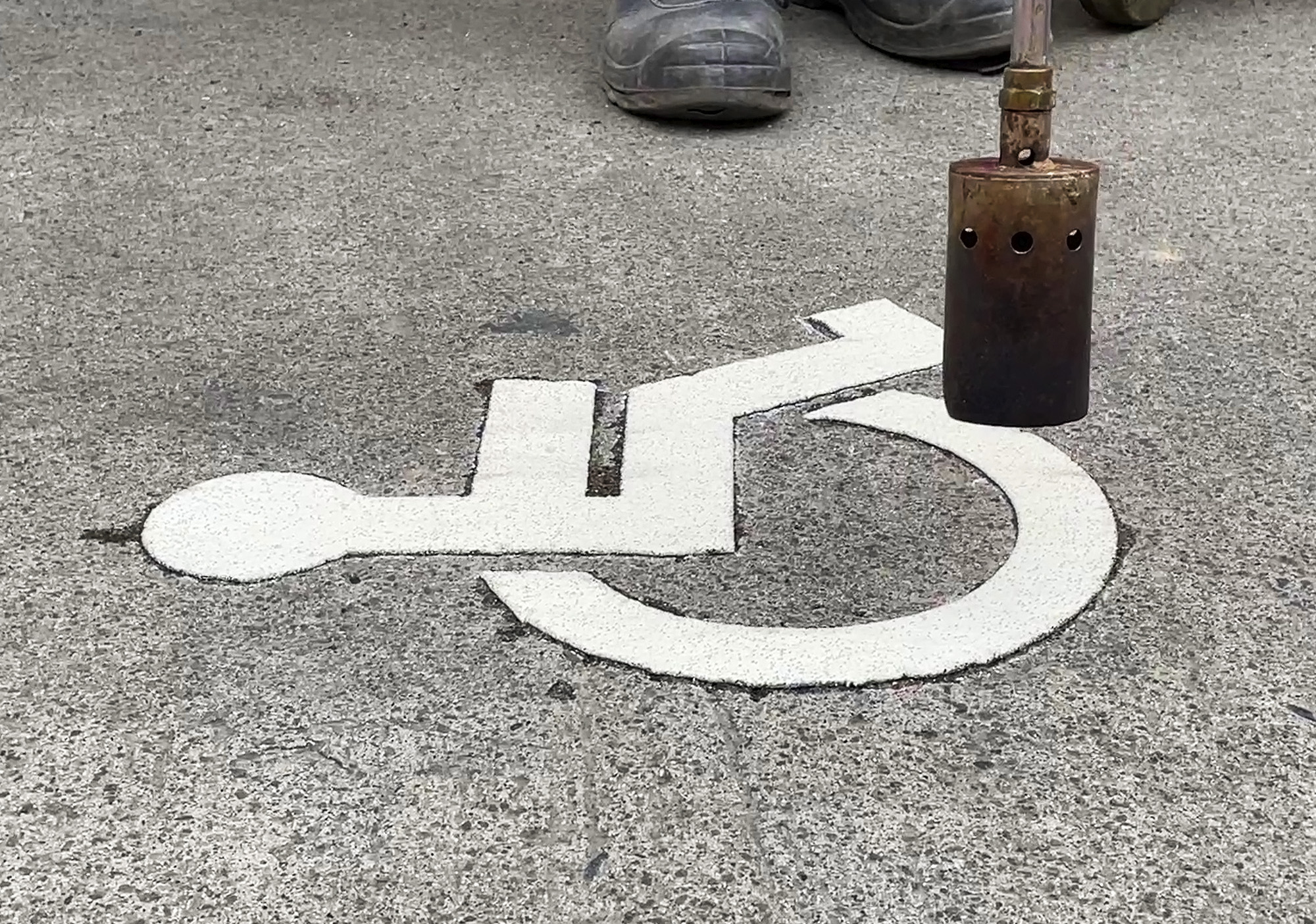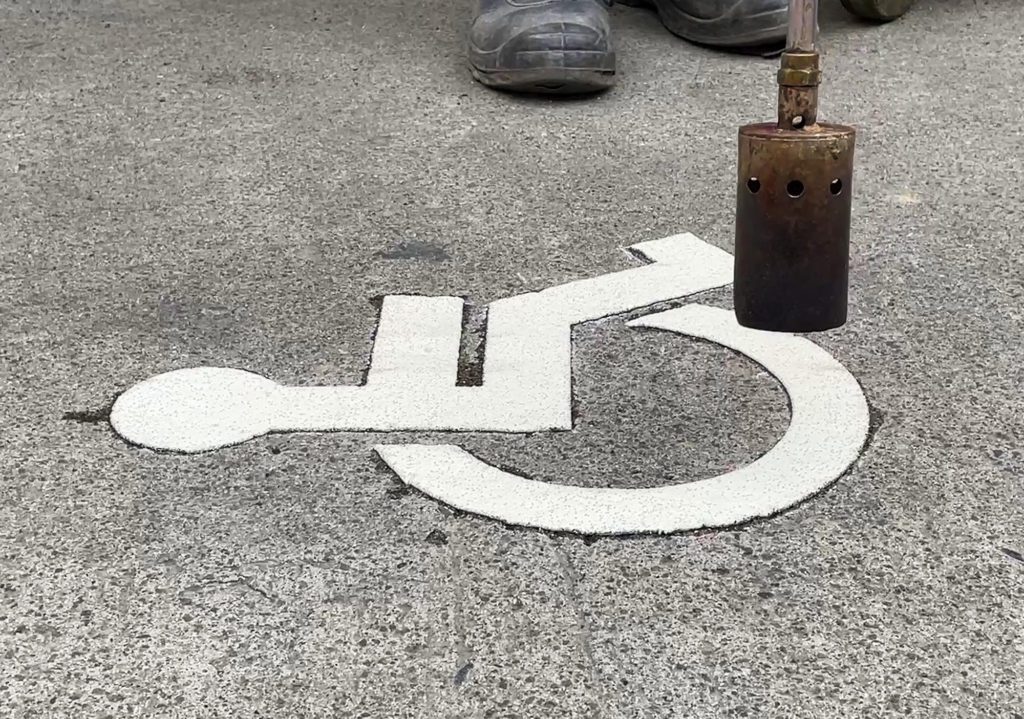 Universally recognized symbols, including handicap logos and bike lane markings, can improve road safety and calm traffic by clearly communicating designated lanes and traffic zones.
Road Marking legends can be used to mark designated zones, speed limits and loading docks, direct traffic, to clearly communicate important information to both motorized and non-motorized traffic.
Looking for thermoplastic paint for your road project?