Quality Road Paint Application Services
Road Line Markings, Applied by Experts
Rua Seguridad offers professional road line marking services as part of our end-to-end solution. We'll take care of everything for you – from machine installation to ingredient preparation and road line marking application.
We have over 20 years of experience in the road line marking industry. Rua Seguridad can dispatch a team of expert technicians anywhere in the Philippines to execute your road marking projects according to your exact specifications.
With Rua's experience in pavement line painting, you can be sure that we will deliver satisfactory services when you work with us. You can also expect us to meet all your needs and follow specific instructions to ensure the success of your project.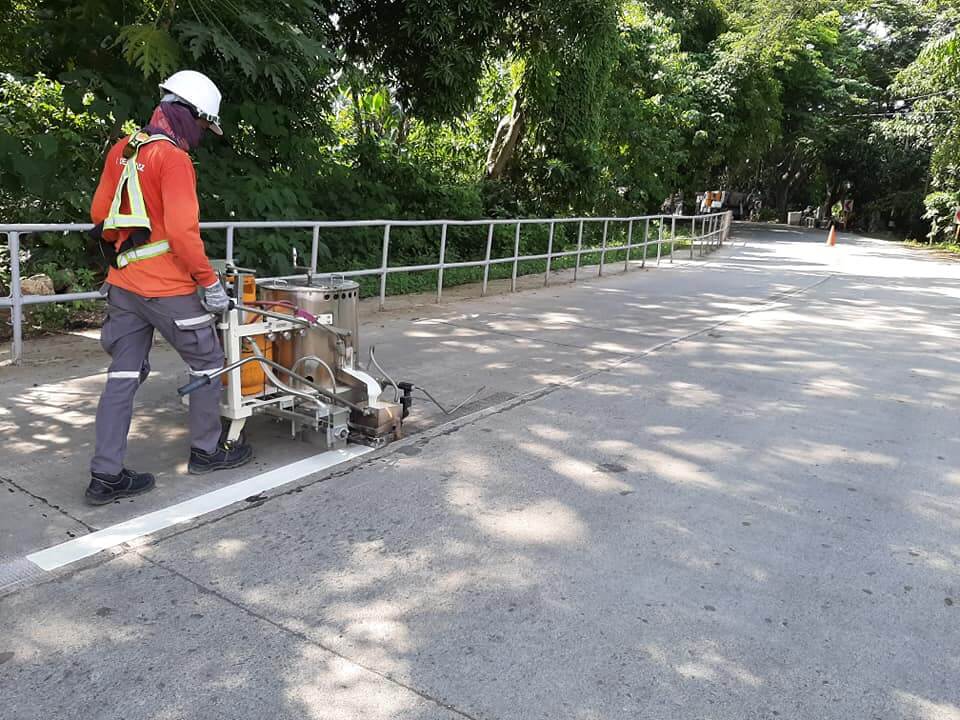 Our lane marking teams are experts at analyzing and executing road line painting project plans for all kinds of roads. They ensure that the thermoplastic paint product you are using is applied at your project site in the best practice and conditions possible.
They can also provide you with expert advice to help you choose the right product for doing line painting on roads. If you need long-lasting, eco-friendly road marking material for highway line markings, we'll provide you with the Legacy thermoplastic paint. On the other hand, if you require a material that's easy and efficient to apply, you can count on us for preformed thermoplastic road paint.
We aim to provide our clients with nothing but the best quality workmanship from a road line painting company like Rua Seguridad.
Hassle-Free, Worry-Free Service
Enjoy hassle-free and worry-free road paint application with a pavement marking company that implements your projects safely, accurately, and on-time. All our road line marking teams are deployed following operational standards that minimize onsite risk – with an onsite safety officer, complete PPE gear, and full health and accident insurance coverage.
Contact Rua Seguridad today for a free quotation on your requirements.