Offering Top-Quality
Bitumen and Road Marking
Supplies, Equipment, and Services
LEGACY and RUA CS: ISO-STANDARD THERMOPLASTIC PAINTS
Rua Seguridad is the proud manufacturer of high-quality road marking supplies. We offer two ISO-standard thermoplastic paint products that are formulated specifically for the Philippine climate.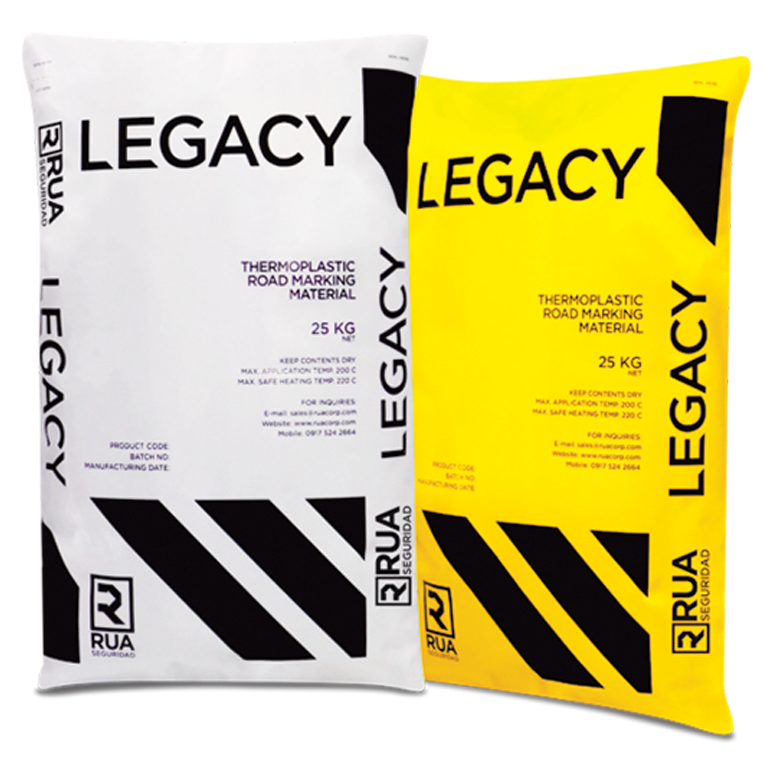 Legacy Alkyd:
Road Marking Paint
Premium Thermoplastic Paint
Legacy Alkyd is our premium brand of thermoplastic road marking paint, made with an eco-friendly, alkyd-based formulation that's long lasting – ideal for high traffic, low-speed areas. 
Legacy melts and dries fast and has quality intermix glass bead formulation, giving road projects superior retro-reflective luminance.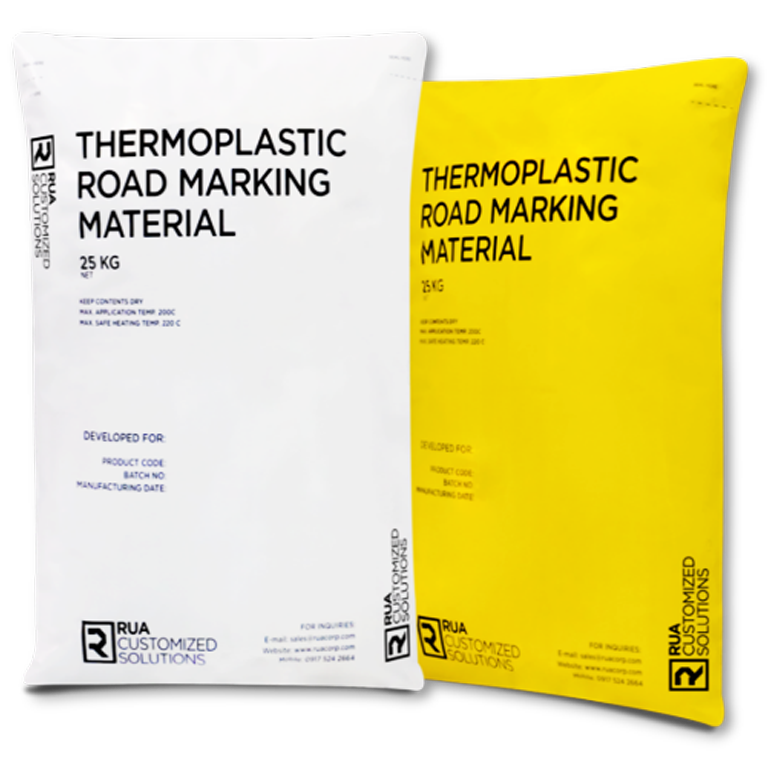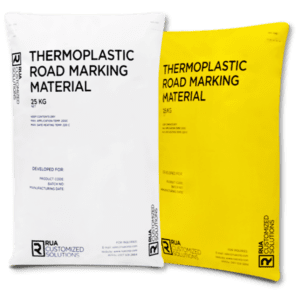 Customized Solutions Hydrocarbon
Value For Money Thermoplastic Paint
Customized Solutions Hydrocarbon is our value-for-money, primer-based thermoplastic road marking paint, made with a quality hydrocarbon formulation designed for low traffic, high-speed roads.
CS Hydrocarbon melts, cooks, and dries quickly and can be customized with our own brand of drop-on glass beads and brush-on primer to give your projects enhanced durability
PRE-FORMED THERMOPLASTIC ROAD MARKINGS
Our Pre-Formed Thermoplastic Road Marking is designed to be ready to use upon delivery and can be laid all year round on any type of road. It is simple and easy to use as it only requires a brush and a heat torch to be applied, no big investment or machinery needed when choosing Rua Pre-Formed Thermoplastic Road Markings
Our Pre-Formed Thermoplastic Road Markings have a wide range of designs which includes all officially registered traffic symbols, signs, lines, pedestrian crossings, arrows, letters and numbers but we took it one step further by providing our clients with the freedom to create their own designs for their road marking projects. Just send us a soft copy of the design and we can physically create it in an instant, the possibilities are endless with our Pre-Formed Thermoplastic Road Markings.
RUA SEGURIDAD ROAD APPLICATION SERVICES
For those looking to hire or subcontract a team of road marking application experts for their project, Rua Seguridad has you covered. Rua can deploy a team of in-house road marking application experts to execute your road marking projects anywhere in the Philippines.
With over 20 years of experience in the field, our team of experts is fully trained to read, analyze, and execute road marking plans and operate road marking equipment. They are also follow standard safety risk and hazard management protocols and are accompanied by an accredited safety officer to ensure everyone is equipped with the proper PPE gear.
Every member of the team is insured against any accidents, illness, or injury, guaranteeing Worry-Free, Hassle-Free execution of your road marking project.
RUA ROAD MARKING EQUIPMENT SOLUTIONS
Rua understands that some clients are interested in investing in their own road marking equipment. This is why Rua offers road marking equipment for sale to our clients. Our road marking machines can be used together with our own brand of thermoplastic paints, Legacy Alkyd and Customized Solutions Hydrocarbon, as well as Rua Drop-On Glass Beads.
Our equipment is designed for easy transport and offloading at road marking sites. First-time buyers of our products and road marking equipment will receive on-site, supervised training on installation, setup, and deployment. We'll guide you on road and paint preparation and do your first road marking project with you.
Our lifetime customer care guarantee includes technical training and remote assistance. We'll provide equipment calibration, maintenance, and the rental of backup equipment in case of breakdowns. Other rental options are available for buyers of any of Rua Seguridad products.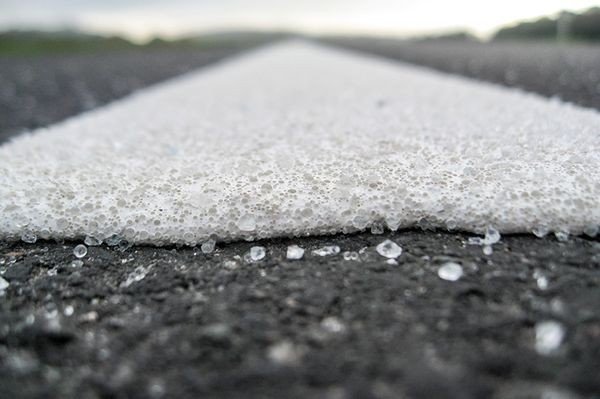 Rua Seguridad manufactures drop-on glass beads that can be combined to achieve retro reflectivity.
Glass beads deliver the retro reflective properties of our road marking paint throughout its lifetime. These drop-on glass beads also dramatically improve visibility in adverse weather conditions, such as heavy rain and fog.
Use Rua Drop on Glass Beads to increase road safety vision for drivers and pedestrians. This product increases road safety conditions for drivers and pedestrians and is especially valuable for longitudinal marking projects of national importance – city and national roads and highways.