Metro Manila is the national capital, commonly known for its busy city life and several tourist attractions. The region is flocked by individuals who want to spend quality time with their families or have a fun night out with friends.
The country's capital is also considered a haven by young professionals looking to jumpstart their careers or earn more money for their families. Most of the people who move to Metro Manila for their careers are enticed by the thriving business districts in the region, including Bonifacio Global City, Ortigas Center, and Makati Central Business District.
However, the country's capital is also plagued by recurring traffic issues and road problems in the Philippines, such as traffic congestion brought about by battered roads, potholes, and unfinished or sloppy road repairs due to substandard materials, among a myriad of reasons.
In an article published by Philkotse, a study by a UK financial services platform early this year is cited, effectively ranking the Philippines among the top ten countries with the "worst quality roads." With a score of 44.8/100 determining the quality of road infrastructure, the Philippines places eighth, just between Argentina and Iran.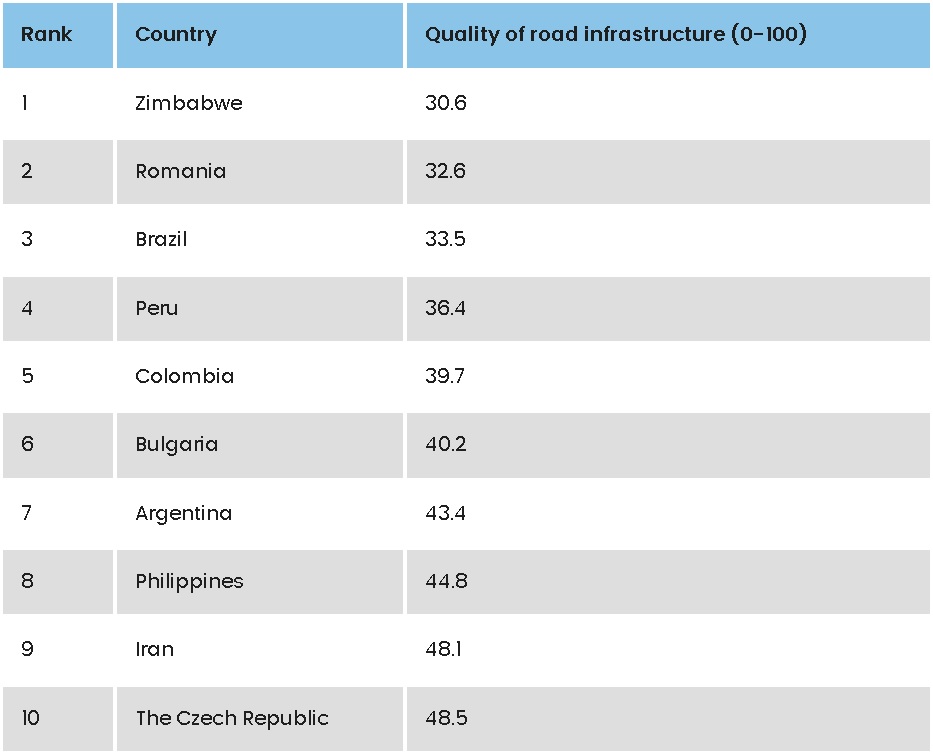 The metrics involved in the scoring system include:
Road quality
Speed cameras
Fatal accidents per country's total population
Volume of cars per kilometer of road
What does our country – being in the top 10 of worst quality roads – mean for the people?
At its core, this assumes a terrible experience for Filipinos whenever out on the road. From bumpy rides to vehicular accidents, driver fatigue, additional fuel consumption, and horrendous traffic, a nation improving on road quality can help impact its people's daily quality of life. So, it's no real surprise that the traffic in Metro Manila regularly causes inconvenience to people who live it every day.
In fact, according to the Metropolitan Manila Development Authority (MMDA), an average of 417,000 vehicles had passed through EDSA as of the end of November 2022. This figure is already higher than the 405,000-vehicle average pre-pandemic, and it is only expected to increase by up to 20 percent, or 430,000 vehicles daily, during the holiday season.
For businesses and the general population, whether one relies on private vehicles or public transportation, the worsening traffic problem results in people being late to work or school, disruption of goods and services, canceled transactions and meetings, and overall loss of time and revenue.
Meanwhile, for the government agencies in charge of providing solutions, this brings forth more challenges – if not an opportunity to improve the situation. That said, road quality is not the sole factor, as there are various reasons for traffic congestion in Metro Manila, which can include the following:
Insufficient Road Infrastructure
High Vehicle Density
Rapid Population Growth
Poor Public Transport
With these factors combined, the maintenance, repair, and improvement of our roads will be taking a backseat, as these other concerns will likely take higher prioritization – but here at Rua Seguridad, we have partnered with the Department of Public Works and Highways (DPWH) to empower our nation towards having reliable, higher-quality roads in major thoroughfares and provide remarkable experiences for every Filipino driver and commuter.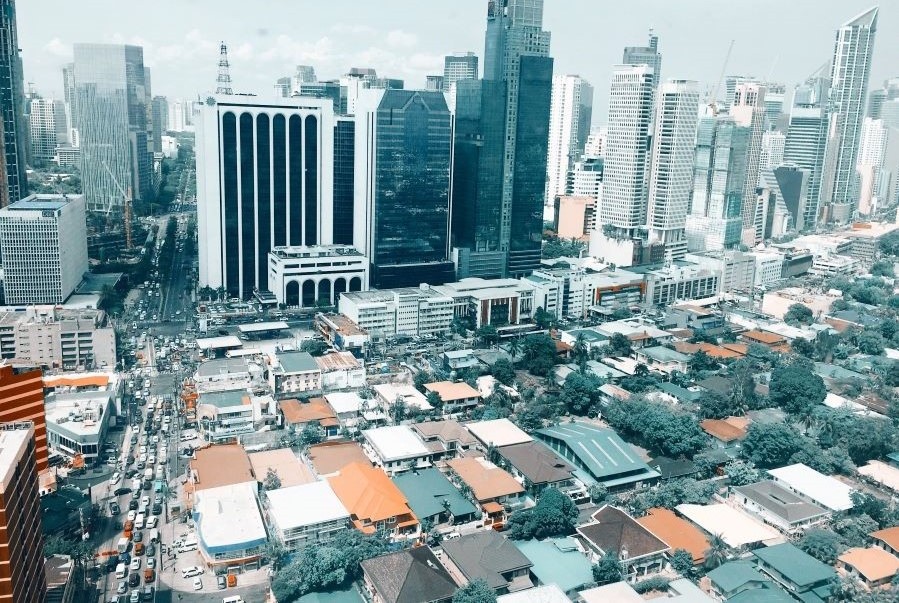 How to Improve Road Conditions: Adding Value for the Benefit of All Road Users
As a partner in building better roads for all, Rua Seguridad is more than aware on how bad road conditions have a detrimental effect on both micro- and macroeconomics.
On the microeconomic level, road users with substandard roads suffer from delayed travel times and greater risk of vehicle damage due to potholes and other hazards in the roadway. This can cause economic problems for individuals who need to be at an appointment or job on time – or risk incurring costly repair bills.
On the macroeconomic level, road users with bad roads can cause bottlenecks in transport networks and traffic congestion, which leads to higher fuel consumption and lost work hours. This means that businesses have more difficulty transporting goods in a timely manner, leading to a decrease in overall economic productivity.
And collectively, these issues can hamper any nation's growth and development.
At Rua Seguridad, we understand the importance of having good road networks and quality roads, which is why it is part of our vision to bridge the gap by providing world-class road marking products and bitumen supplies. With these solutions, clients can opt to use high-grade road marking paint and bitumen products that guarantee durability when it comes to providing more safety on the roads.
Therefore, we take pride in helping enable a much smoother and safer experience for our fellow Filipinos out on the road. Our 100-percent Filipino owned company is dedicated to improving the safety on any stretch of highway by having stringent quality control processes, reliable road repair and maintenance products that have undergone research and development, as well as documented best practices that benefit all road users.
Good road conditions are not only essential to ensure the safety of drivers and commuters on the streets, but it can also reflect sustained development. Generally speaking, roads that are in good condition are usually safe for normal vehicular use, with few or no hazards present.
In an opinion piece by Inquirer.net, it is highlighted how the national government pushed for cycling as an alternative to the lack of public transportation at the height of the COVID-19 pandemic, resulting in a 112 percent increase in bicycle imports in the country. This was then followed up by the implementation of at least 500 kilometers of bike lanes to keep cyclists safe on major roads.
And when it comes to the duration of good road conditions, this varies depending on several factors ranging from the type of materials used to the kind of traffic and weather conditions that it is subjected to. This means that, while roads can last for a certain period, regular maintenance and timely repairs become necessary to make sure they are in top form.
Smoothened, paved roads in both the local and national roads can enable its people to traverse towns and cities without any worry of figuring into accidents when on the road, whether one is biking or driving. As taxpayers and everyday users of these roads, imagine the impact of having faster commutes, more comfortable rides, and less road mishaps.
According to BituChem, a sealed road can last for an average of up to 25 years, but depending on different factors alongside preventive maintenance, resealing these roads can occur every 10 to 13 years for it to be usable. However, a complete renovation will still be necessary every 30-35 years.
Rua Seguridad has been helping solve this problem by providing government sectors with high-quality road construction and repair materials. Our products help improve the quality of road infrastructures and address one of the reasons for traffic congestion in Metro Manila.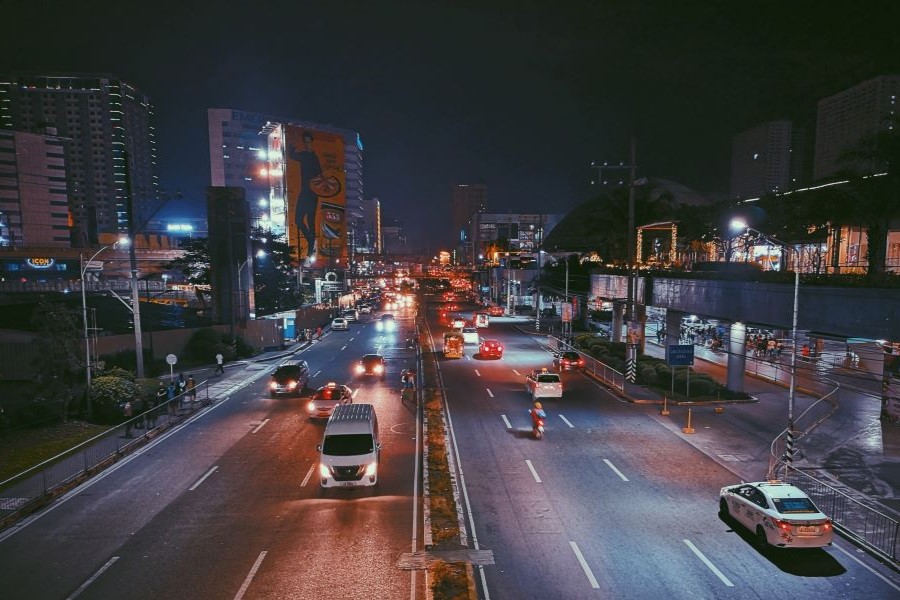 Potential Traffic Congestion Solutions for Metro Manila
Traffic congestion is a common problem among the major cities in the Philippines. One of the reasons is that most businesses situate themselves in central business districts such as Makati, Ortigas, and Bonifacio Global City. Thankfully, various solutions to traffic problems in cities can be implemented to reduce the problems it poses.
Listed below are some of the potential solutions to solving traffic in the Philippines:
Improvement of Law Enforcement
Empowering road law enforcement bodies like the MMDA and the traffic bureau of the LGUs can be a great way to ease congestion in certain areas. This can be done by providing law enforcement personnel with the tools to keep the roads like a portable speed camera. Aside from this, the government may also impose stricter traffic fines to deter individuals from disobeying the law.
Enhancement of Traffic Monitoring
In daytime TV shows, Twitter, and GPS apps, drivers will see or hear about current traffic conditions. This allows drivers to find alternative routes to work and thus, decongest main roads in high-volume areas.
Reevaluation of Traffic Planning
Traffic planning is not an easy task. It requires the analysis and evaluation of traffic statistics to identify where bottlenecks are and how these problems can be remedied. Reevaluating traffic plans can be as simple as adding signages to prevent cars from loading and unloading in certain areas to creating utility lanes that can be used only by public transport providers.
To further ease traffic, traffic planners may share their findings with LGUs and ask for their cooperation in opening certain roads for traffic to flow faster during rush hours. This could be something as simple as adding a protected counterflow lane, like what Pasig does on Ortigas Extension during rush hour, or maximizing the use of one-way streets like Makati.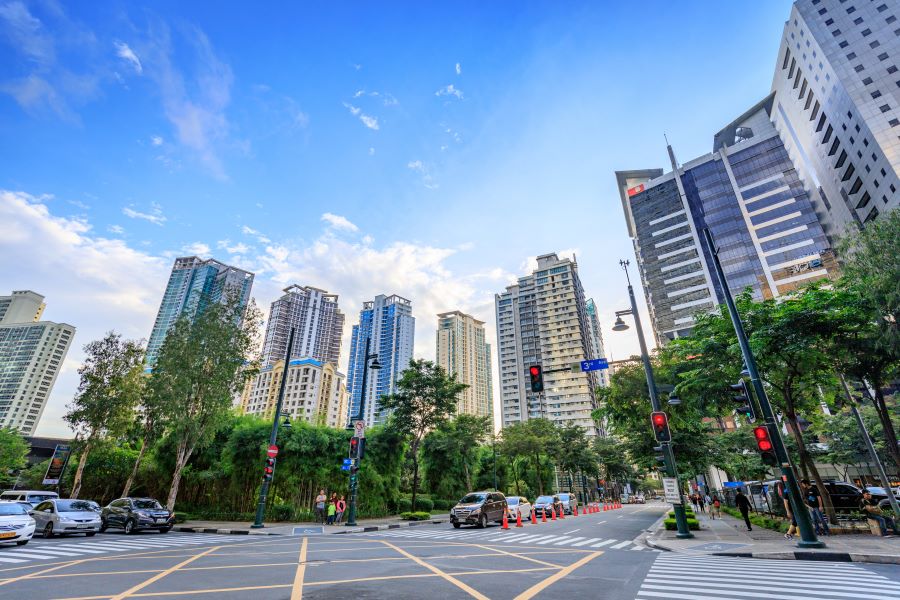 Development of Public Transportation
The public transport system of Metro Manila has been improving over the years. Dedicated bus lanes on EDSA and the expansion of the railway system are just some of the ways Metro Manila's transit system is developing. However, there's always room for improvement.
Potential improvements include Incentivizing public transport operators and creating dedicated lanes all over Metro Manila to cater to these vehicles. This allows commuters to get to their destination faster thus, making public transport preferable to driving private vehicles.
Another strategy that can be done is to allocate more resources to improving public transportation systems by providing subsidies and incentives to operators of PUVs. This will make it more affordable for people to ride public transportation, thus reducing the number of cars on the road. In turn, this should help reduce traffic congestion in the long run.
Encouragement of Carpooling
Private vehicles that only have one person in the vehicle can add up on the road – especially if more people are looking to use their cars to get to their destination.
Governments and private companies can encourage their employees to create a carpooling initiative to ease traffic congestion. Carpooling is beneficial to everyone because it reduces petrol, car, and toll expenses while lowering carbon emissions.
Maintenance of Road Quality
One of the reasons cars slow down or switch lanes on roads is due to poor road quality. Cars may be trying to avoid potholes because of the damage they may cause to their vehicles thus, they switch lanes. Vehicles switching lanes can slow down traffic and may eventually lead to traffic congestion.
By maintaining the quality of roads in the region by using road patch solutions to ensure that roads are repaired immediately; and by investing in cutback and emulsion bitumen to keep roads safe from water damage, the flow of traffic is guaranteed to flow smoothly.
Helping Solve Traffic Congestion in Metro Manila
Traffic congestion in Metro Manila has become a serious problem. It is important that the government, citizens, and corporations all work together in finding solutions to the causes of traffic congestion in the capital.
With Rua Seguridad taking the lead on providing quality road solutions for everyone's benefit, we can look forward to having smoother, safer, and more efficient roads in the Philippines.
Send us a message today and let us work together to make sure that every road user has a remarkable experience on the streets. Our roads are our future – let's make sure it is a bright one.